Our media evangelism team produces videos and websites to give Israelis a fresh introduction to who Jesus, Yeshua, really is. We seek to communicate the message of the Gospel in a way that is compelling and connects with their own life and Jewish culture.
​
It's exciting to see how God is using all this to spark a genuine interest in Jesus, Yeshua. By God's grace, our evangelistic videos have had over 10 million views.
​
Thousands of Israelis (and people from around the world!) have contacted us in response, which has given

us the opportunity to connect with them, hear their questions, and to share in more depth with them personally.
​
Some have made the decision to follow the Messiah, and we're continuing to follow-up with many more seekers through our websites, social media, phone calls, and personal meetings.
In times of uncertainty, one thing is still sure: there's only One who defeated death and whose perfect love drives out all fear. See the Gospel presented in a unique way to Jesus' own people!
She was dead on the inside, but a life-changing encounter with Jesus turned the ashes of her life into something beautiful. The powerful testimony of Israeli worship leader Sarah Liberman.
Did you know that Isaiah 53 is a "Forbidden Chapter" in most synagogues? What's been hidden from many Jewish people?
​
We went out on the streets and read this powerful prophecy with Israelis. See their incredible responses as they come face to face with their Messiah.
​
This video has reached 8 million views around the world. Watch, like, and share the message!
Most Jewish people have misconceptions about Jesus, Yeshua.

So we went out on the streets and invited Israelis to read about a "great Jewish leader" and guess who it is. But what they didn't know is that they were reading from the Gospels!
​
They were in awe of his character and deeds, but see for yourself their shock when they find out this leader's name!
After discovering who Jesus, Yeshua, really is, Israelis hear about why they need Him. They see how they have been separated from our Father in heaven due to sin, yet Jesus made a way through His death and resurrection for us to be restored.
​
Watch until the end to see how one of the interviewees summarizes the Gospel in her own words!
OUR EVANGELISTIC WEBSITES
Please send these links to your Jewish friends!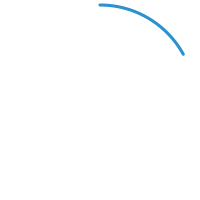 Our team mobilizes local believers to share the Good News and show God's love practically on the streets.
Receive inspiring stories of what God's doing in Israel today, new videos, and prayer points.
​
Sign up now and get our booklet about the miracle of Israel for free!